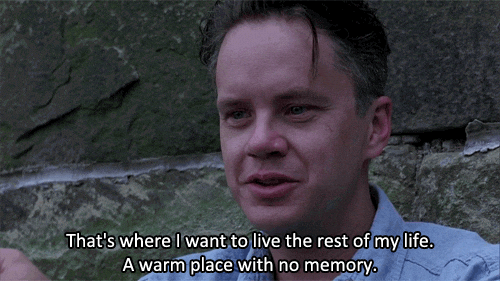 If you've been in the marketing world for very long, you've probably noticed a shift in expectations around marketing technology.  
Then again, it's possible that you've been living like our friend Andy Dufresne here. You're managing a martech stack that works together 50% of the time… And finding the workarounds you need to make it functional during another 35-40%. 
Everything feels mostly fine – a warm place – so you ignore what's not working just to get along.
There are many marketers out there not realizing there's a better way to work, so recently we sat down with Walter Rowland, MessageGears' SVP Partnerships, Courtney Trudeau, SVP Technology Strategy at Merkle, and Patrick Crosby, Head of Technology Alliances at Snowflake to discuss the improved "composable" approach to SaaS.
Let's break down some of the takeaways from our panel of experts on this recent webinar. Read on to learn more about how this new way of working can help transform teams, and see if it's right for you.
What is the "new way"?
Starting off the webinar, we asked audience members to share if they felt familiar with the term "composable CDP." 
A little over one-third said they felt confident they knew what the term meant, and 40% said they thought they might know. But a quarter of respondents said they had "no f'ing clue." 
So let's start by clearing that up in this post, too.
With the traditional SaaS model, brands have invested in a multitude of tech solutions trying to achieve that elusive 360-degree view of their customers – but they are still having to copy, map, and maintain versions of that data across all of these various martech platforms. 
Dozens of customer data integrations are typically required for enterprise marketing ecosystems to function. And that can be very expensive and limits agility and personalization.
With a composable CDP, marketers can access comprehensive customer data for real-time campaigns by pulling best-of-breed capabilities together in a new way – and data warehouses like Snowflake serve as the foundation for it all. 
Everything around the data cloud is either feeding it with data or running on top of it as a connected application in the composable environment.
A composable framework may include data collection, identity resolution and enrichment, machine learning, segmentation, activation across channels like email, push, mobile, and even ad tech activation – all depending on the needs of the business using the tech.
This approach is proving to be transformational for brands because they're able to engage customers in ways they may not expect simply by tapping into the data they already have, in real time.
As Walter puts it, continuing our "Shawshank Redemption" theme, many marketers feel like this: "I've been in jail for so long that I don't even know what it's like to be out in the bright shiny sun. But there is a bright shiny sun out there, and it's pretty great. But it's really, really different from the way that many brands have been working for 20 years."
"Believe what you want. These walls are funny. First, you hate 'em, then you get used to 'em. After long enough, you get so you depend on 'em. That's 'institutionalized.'" –Ellis "Red" Redding
A true 360-degree view of customers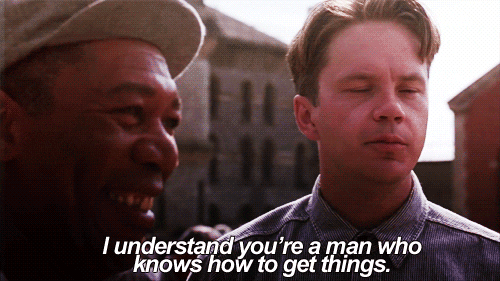 When brands are thinking about how they want to reach customers and coordinate experiences with customers, they're also thinking about what data they need as part of a customer-360 approach to these interactions and experiences, Courtney explained.
She says what's great about the composable approach and the cloud data warehouse is that you are finally able to get the data you need to make these moments happen. You have access to unlimited amounts of 360-degree attributes because they're natively integrated.
Using the older CDP approach, you'll have to develop finite use cases a little bit more clearly so you know what data you need to bring into that CDP again.
She explained that the big difference here is that you're creating a net-new data model in your CDP that has to be activated, versus natively connecting into your cloud data warehouse and pulling out the attributes you want to use to reach customers at the point of interaction.
At Snowflake, Patrick says that the composition of your team also comes into play when you're thinking about what option will work best for you.
"How embedded is the data team in marketing? Or do they have data analysts that live on the marketing team?" Patrick asked. "Those tend to be organizations that are more likely to want to go with a composable approach." 
He said that for brands with a dedicated marketing team and a separate, dedicated data team, a packaged approach may make more sense because of the nature of communication.
Courtney added that the industry is starting to shift to a place where marketers themselves are becoming more technical and are partnering more and more with IT teams as an integrated team, rather than marketing versus IT.
Activating customer data
So how can brands provide the personalized experiences that customers expect when identity resolution and maintaining the "central source of truth" already feels hard? What are tips for organizing, enriching, and activating customer data once marketers get access to it?
Patrick says that flexibility is essential here.
"We're seeing that now with cookie deprecation with privacy regulations, and it makes the old model of identity resolution even more complicated as brands attempt to do that," he said. "I think going forward, you have to keep that in mind that you need to remain flexible and have data models and the ability to change as the world around you changes."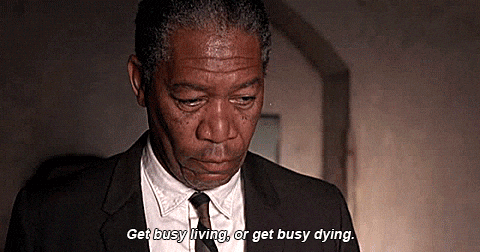 Still, he says, having a true single source of truth is critical.
CDPs allow teams to collect all of the different behavioral events, giving you an opportunity to bring that together in a resolved user identity. Ultimately, though, you're challenged when it comes to adding third-party enrichment data or other third-party insights.
Courtney also explained that teams working on identity resolution will need to resolve terrestrial identity, which is your PII data, as well as your digital identity, which are things like  device IDs and IP addresses. She said that while packaged CDPs handle the digital identity piece well, they often have trouble with PII.
Strategies for gathering and arranging first-party data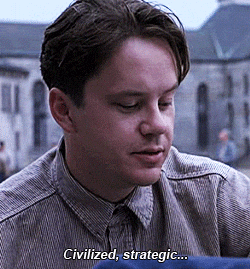 You've got demographic data, first-party enrichment, third-party data, transaction history, behavioral data, a unified identifier – but what do you do with all of that as a brand?
"First-party data can become, and should be, a critical differentiating asset for the brand because it is how you actually deliver a personalized experience," Patrick said. "And that brand experience is ultimately going to drive and define the ability for your business to grow."
He added that the ROI on owned media can be really high and is also much easier to measure. However, it can be an echo chamber because you're talking to users that you already know.
Patrick says that if you need to grow, you need to scale – and that's where paid media comes into the mix.
He says teams need to be thinking about how to take your first party data assets and leverage them effectively across owned and paid channels. And potentially consider how, as an organization, you can better bring those teams, data sets, and thinking together.
Courtney says it's important for marketers to know what data you have, what data you want to get, and why you want to get it.
"It is super critically important, especially when you're asking for a piece of data from your known customers, you better have a use for it," Courtney says. "Do not just ask for a piece of data and then just let it sit there and rot in your cloud data platform because then you're not true to your customer."
How do you show marketing ROI?
Demonstrating the ROI of your marketing efforts is still one of the biggest challenges we see today, often because there's a perfect storm of inconsistencies with behavior, user behavior, data structure, business processes, and reporting infrastructure.
Courtney says that marketers interested in developing stronger reporting analytics within what is inevitably a very complex tech stack can benefit from bringing everything together via a main data warehouse, with one actual source of truth.
"Having everything funnel into that common space in Snowflake and then being able to put your reporting tools on top of that is going to be instrumental in delivering on ROI, attribution, measurement, all those things," Courtney said. "It makes it easier when you have everything not only sitting in the same place, but using the same language, having the same variables. It's going to be easier for your teams and your analytics teams to do their jobs."
What technology is right for your brand?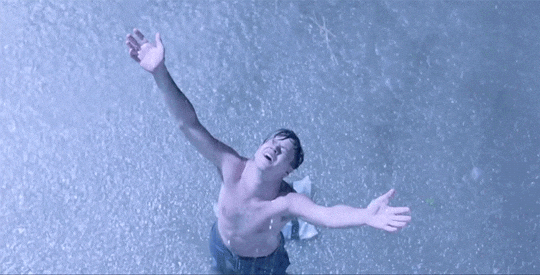 While there are definite pluses and minuses to each tech stack formation, our expert panelists were clear that both directions are very viable, depending on your need as an organization.
There can also be different approaches, even combining composable and non-composable models into a hybrid setup.  
Whatever you land on as a brand, the key is to make sure you're using a model that will allow you to execute on the types of communications and experiences you want to give your audience.
If you're interested in hearing more about composable CDPs in general, make sure to check out the full webinar recording! 
And if you'd like to hear more about how MessageGears can fit into a composable architecture at your brand, we'd be happy to chat about your unique needs on a demo.