It's the worst nightmare for #emailgeeks everywhere. You hit send on an email campaign only to discover an error. A link isn't working. The images aren't loading like they were supposed to. The personalization is wrong.
With so many moving parts in a standard email campaign, it's no wonder that mistakes happen. Broken emails lead to a poor subscriber experience; they have the potential to damage your brand and significantly drive down the performance of your emails.
We all know broken emails aren't ideal, and before we move any further, we want to take a pause. If you've made a mistake, we invite you to stop, take a deep breath, and resolve to learn something from the experience. Again – mistakes happen!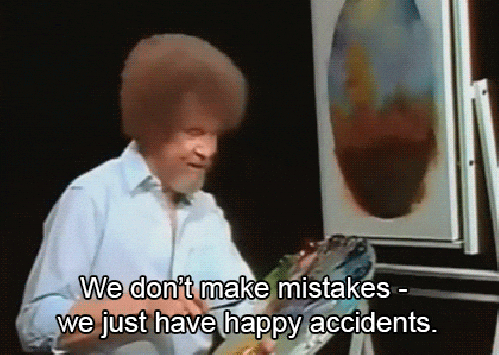 Checklists like the one in this blog can help you reduce the risk of common errors and mistakes in your next email marketing campaign.
Plan for email success
Before diving into email creation, it's important to make sure you have a clear strategy in place.
Each email in your plan is ideally aligned with the broader goals and objectives of your organization. A well thought-out strategy not only helps in organizing tasks, setting priorities, and creating a structured project plan, but it also allows you to better communicate with stakeholders around expectations. 
Determine what you want to achieve with each email campaign – whether it's promoting a product, nurturing leads, or providing valuable content. Here are some of the common goals you might need your email to accomplish:
Increase awareness

Drive sales

Boost retention

Improve referrals

Nurture customers

Upsell

Cross-sell

Gather data about recipients

Lead generation
Next, determine how you'll measure success – also known in the marketing world as your key performance indicators (KPIs). For example:
Click-through rate (CTR)

Unsubscribe rate

Bounce rate

Deliverability rate or inbox placement rate

Email list size or growth rate

Conversion rate (CVR)

Email read rate/read time

Spam complaint rate

Revenue per email (RPE)

Churn rate

Subscriber acquisition cost
Cater to your email audience 
Your email's content should be informative, engaging, and error-free – and each email should be catered to the right recipient. 
Create high-quality email content
Your email's content should be informative, engaging, and error-free. You'll want to keep an eye on spelling and grammar. Use a reliable grammar and spell checker! It's also key to always use clear and enticing CTA buttons to guide your recipients toward your desired actions. 
Segment your audience
Not every message is right for every customer. Your email campaigns will be more successful if you tailor your content to specific segments of your email list. Ensure your email is focused on the interests and needs of those recipients.
Establish a sending schedule
Plan the timing and cadence of your emails. Consider factors like time zones and the best days of the week and times of day for your audience. Predictive AI can help you determine what timing works best for each email recipient.
Check your inbox view
This view is what subscribers see from your brand or business in their inbox. Your inbox view is your email's first impression. Make sure it's compelling and error-free, paying attention to:
Subject line: Engaging subject lines are clear and reflect the email's content. When possible, include personalization to catch the reader's attention.

"From" name and address: Use a recognizable and consistent "from" name and address. Recipients are more likely to open emails from a recognizable source. 

Preview text: This brief, descriptive summary of your email content appears alongside the subject line in some email clients. Use it wisely to encourage recipients to open your email.

Reply-to address: Your reply-to address should be friendly and active. 
Test email design and layout
Email design plays a crucial role in user engagement:
Maintain a consistent design style across all your emails.

Ensure all your images have alternative text descriptions for accessibility. This alt text will appear if your images don't download or someone has images turned off, and it will be read aloud by screen readers. 

Ensure your content is structured well with logical formatting, including appropriate font sizes and line spacing.

Confirm that your email looks good and functions well on mobile devices.

Make sure your plain-text version is visually attractive and has working links.

Use retina images to ensure images load and are not blurry. 

Test dynamic content and personalization and ensure you have default fallbacks in place.

Test in dark mode to make sure your colors aren't inverted.

Check your load time – try to keep the time under two or three seconds.

Ensure your email file size is less than 102KB (the size at which Gmail will clip your email).

Use email testing tools like Litmus to see how your email looks in different environments.
Spam-proof your emails
Help prevent your emails from ending up in spam folders:
Use clean email lists. Regularly remove inactive or unengaged subscribers.

Verify your subscribers have explicitly opted in.

Ensure your email complies with relevant email marketing regulations, such as CAN-SPAM and GDPR.

Include your company's contact information, including a physical mailing address.

Verify that the unsubscribe link works as expected.

Get a reputation check of your IP addresses and domain names.

Run a spam filter test to ensure email authentication records are in place.
Verify links and CTAs
Ensure all links work correctly and direct recipients to the intended destinations:
Confirm that all call-to-action buttons are clickable and function as expected.

Double-check the accuracy of all URLs.

Make sure your links are being tracked appropriately (e.g. UTM parameters).
Put your email to the test
Send a test email: Always send a test email to yourself or a colleague (or ideally to a designated group) before the actual campaign launches. This provides one last opportunity to identify and correct any issues.

Multivariate testing: If possible, perform A/B testing on elements like subject lines, content, and CTAs to determine which version is more effective.

Analyze past performance: After sending an email, analyze the results to understand the effectiveness of your campaign. Pay attention to click-through rates and conversion rates. Use this data to refine your future campaigns.
Consistently delivering high-quality emails will build trust with your audience and drive better results for your marketing efforts.
Error-free emails are a crucial step in successful email marketing. By following this comprehensive email marketing checklist, you can ensure that your email campaigns are not only free of errors but also optimized for engagement and conversion.